Vitablossom C-B-D 500mg/Capsule, 60 Capsules 30000mg 60% Powder Capsules, Made in New Zealand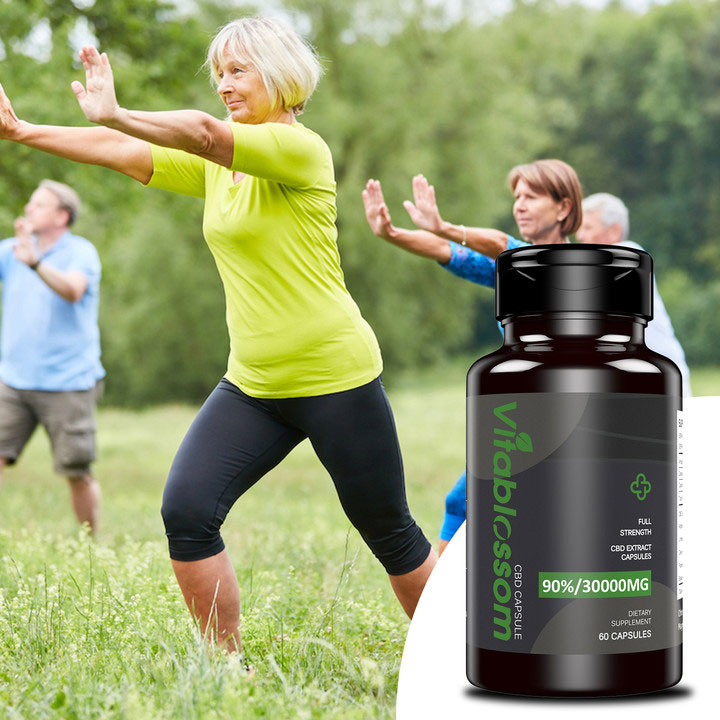 About Vitablossom CBD Capsules
Our Cannabidiol (CBD) Capsules are made with a proprietary infusion of broad spectrum Cannabidiol (CBD) encapsulated with hemp seed powder. This product contains less than 0.3% THC
100% Pure Cannabis Sativa Hemp
500mg of CBD per Capsule
60% High Strength 30000mg per bottle

Broad Spectrum of cannabinoids and terpenes
Lab tested for purity and potency
Made in New Zealand
Available in 60 Count Bottles
DIRECTIONS & CAUTIONS:
Take one capsule daily with food. Store in a cool and dry place. If you are pregnant or breastfeeding, consult a health care practitioner before using. Keep out of reach of children. Do not use if seal is broken or missing.
Ingredients:
Hemp Seed Powder, Cannabidiol (CBD), Cellulose (capsule), Magnesium stearate (vagetable source)

Why Vitablossom CBD Capsules?
CBD comes from organically grown hemp and we use CO2 extraction to ensure that only high-quality ingredients come from the plants - with no chemical residue. Moreover, our formulation process ensures you get a consistent amount of CBD, every single time. Our CBD capsules are vegan, certified organic, and non-GMO.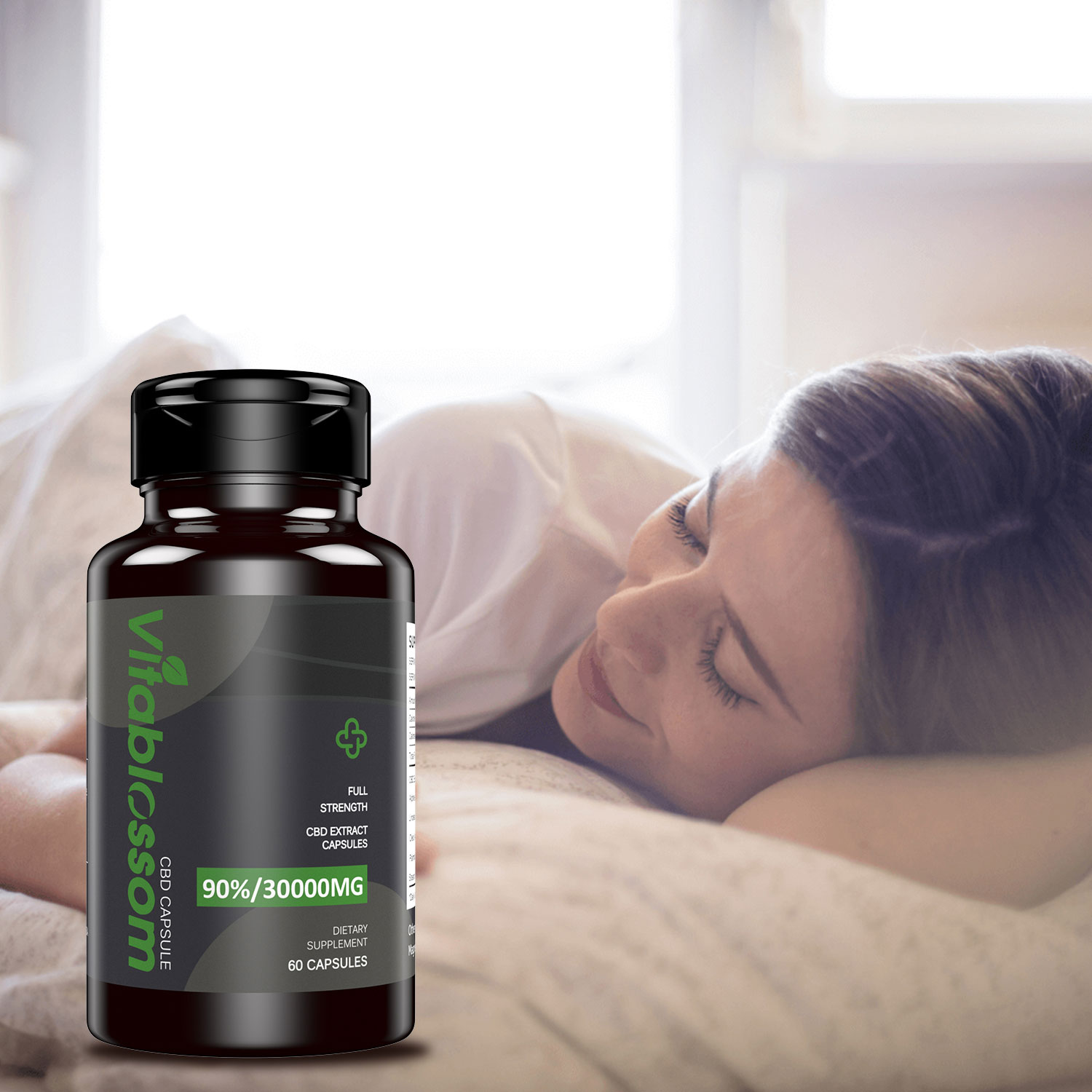 We find that CBD capsules are very popular amongst customers who want to try cannabidiol, but don't like the taste of a tincture or trying to measure amounts with the dropper cap. The effects of CBD will vary depending on the individual, so you won't know how it can help you until you try it.
Vitablossom CBD Capsule vs CBD Drops
In terms of the quality of CBD in Vitablossom CBD oil and capsules, there is no difference. Each one contains CBD derived from organic hemp that has been grown in the United States without the use of chemicals, insecticides, or herbicides. The main difference is in the form of consumption. You can hold CBD oil beneath the tongue for up to 60-90 seconds and swallow, or add it to your food or a drink. CBD capsules are more convenient for some users because you can swallow them with water. Both CBD oil and CBD capsules are taken orally.
Vitablossom C-B-D 500mg/Capsule, 60 Capsules 30000mg 60% Powder Capsules, Made in New Zealand
Boost your immune system, relieve anxiety and sleep deprivation and feel comfort from pain the natural way with CBD capsules.
Organically grown and containing less than two per cent THC, take these capsules with food once a day - it's that simple.
There are no pesticides or chemicals involved in the hemp's production, so you can be confident that when we say this is ""nature's medicine"", we really mean it.
Each capsule contains 300mg of CBD and they're tested for both potency and purity and each one contains hemp seed powder, cannabidiol (CBD), cellulose (the capsule) and magnesium stearate (vegetable source) - and that's it.

Every bottle is filled with a two-month supply delivered straight to your door. What could be more convenient?

Capsules are an easy way of consuming CBD as you can simply swallow them with water before your meal.

This product is certified as both suitable for vegans and GMO-free.

Product Specification
CBD Content.
18000mg
CBD%
60%
Capacity
60 Capsules