Vitablossom Liposomal Hemp Oil, 30000mg 90% 30ml, New Arrival promotion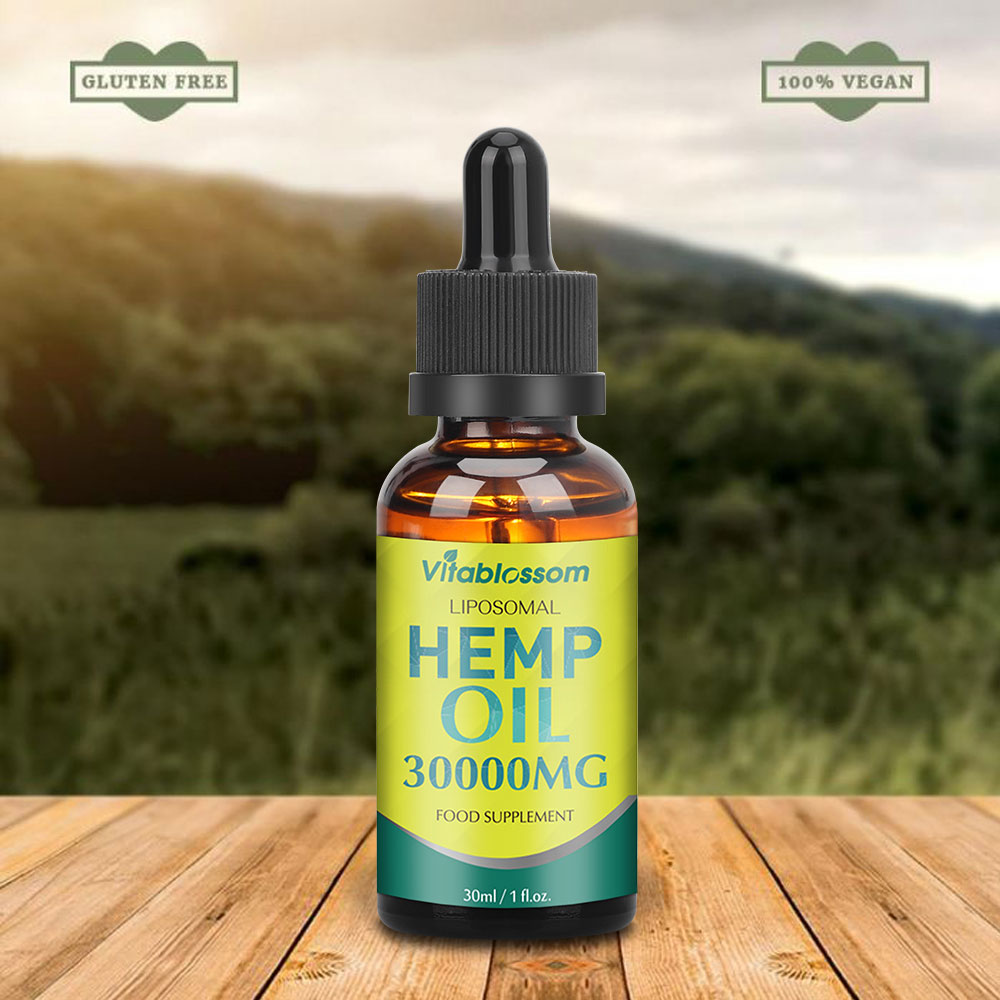 About Vitablossom Liposomal CBD Oil
Our Liposomal CBD oil is a special form, which is why liposomally formulated oil can be absorbed particularly well by the body and processed efficiently. Liposomal CBD is absorbed via the so-called CB1 receptors, which are mainly located in the brain. Liposomal CBD oils (although one cannot speak of an oil here) contain all the naturally occurring compounds in the plant, including the cannabinoids, terpenes and essential oils. This product contains less than 0.3% THC.
100% Pure Cannabis Sativa Hemp
30000mg 90% of CBD
10% High Strength Liposomal

Broad Spectrum of cannabinoids and terpenes
Lab tested for purity and potency
Made in Japan.
DIRECTIONS & CAUTIONS:
Take 1 ml (about 20 drops) per day or as directed by your physician. Gently shake before using. Keep it in a dry and cool place. This product is not intended for pregnant or lactating mothers.Individuals taking medications should consult with a health practitioner prior to use . Keep out of reach of children. Do not use if box seal is damaged or missing.
Ingredients:
Hemp Oil(CBD isolate), Liposomal proprietary blend, Purified water, Glycerin, Ethanol, MCT, Potassium Sorbate.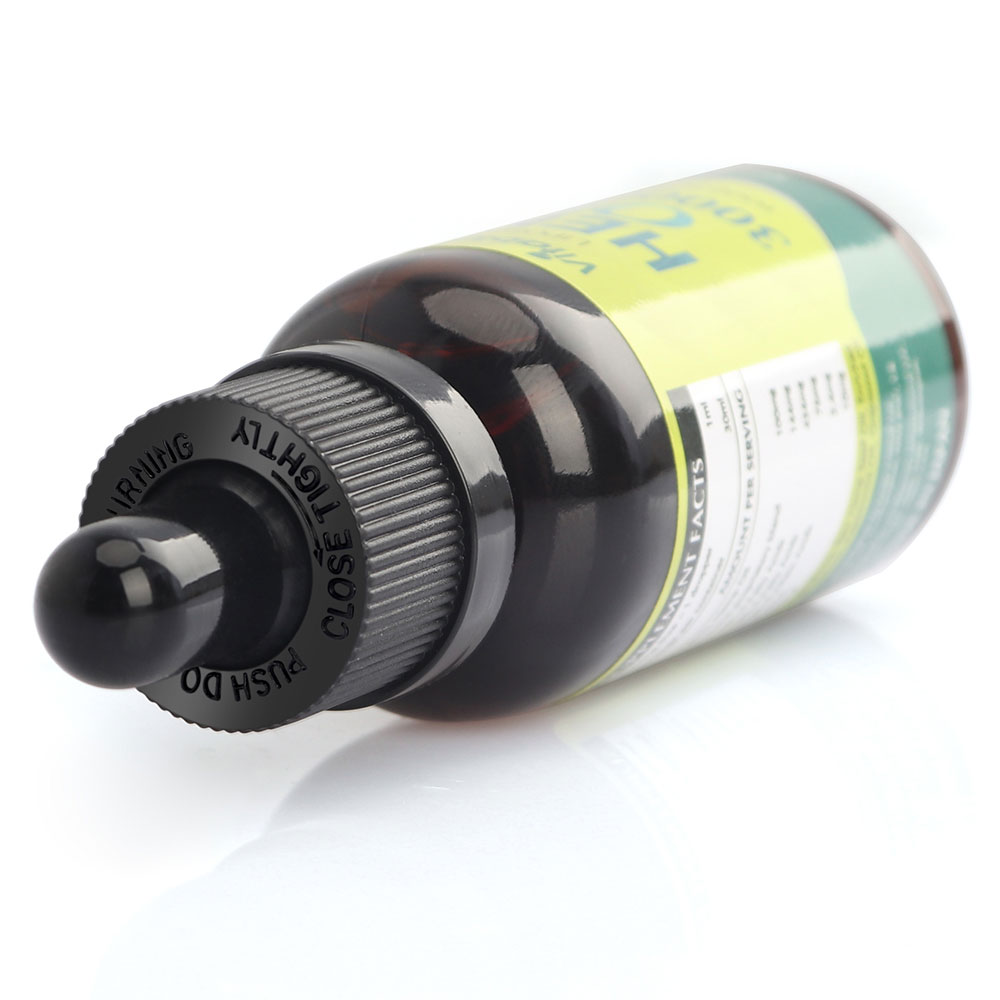 Vitablossom Liposomal CBD - Possible Areas of Application
Arthritis: Vitablossom Liposomal CBD can relieve pain associated with arthritis. Medical studies have shown a significant improvement in pain and inflammation.
Multiple sclerosis: A common symptom of autoimmune MS is muscle spasms that cause pain all over the body. Liposomales It can reduce spasticity and relieve pain.
Chronic pain: Research suggests that using Vitablossom Liposomal CBD can have positive effects on inflammation and chronic pain. The researchers also found that there is likely to be no tolerance for the effectiveness of CBD, so the dose does not have to be increased continuously.
Epilepsy: In June 2018, the U.S. approved Food and Drug Administration (FDA) is a form of CBD used to treat people who have rare forms of epilepsy. CBD is a potential way to improve epileptic seizures. According to the American Epilepsy Society, cannabidiol can give hope to people who have seizures and epileptic disorders.
Vitablossom Liposomal Hemp Oil, 30000mg 90% 30ml, New Arrival promotion
Vitablossom Liposomal Hemp Oil is an oil in a special form. Based on its liposomal formulated form, the body can absorb it, along with all the good health benefits that it brings, superbly well. Your brain has something that is called a CB1 receptor. The Vitablossom Liposomal Hemp Oil is created as to fully take advantage of those receptors and help you gain everything you can from a hemp oil product.
With the help of Vitablossom Liposomal Hemp Oil, you can treat many maladies. For example:

If you have issues with chronic pain you would be wise to purchase this product. Studies that have been done have shown a positive trend, meaning that the use of Vitablossom Liposomal Hemp Oil can help with inflammation of many sorts as well as chronic pain.

Likewise, if you are suffering from arthritis, epilepsy, and multiple sclerosis, you can improve your condition with just a few drops of this wonderful product.

Product Specification
CBD Content.
30000mg
Flavor
10%
CBD%
90%
Capacity
30ml